QUALITY STANDARD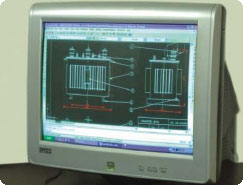 Enhancing customer satisfaction through International Quality Standards

Stringent quality standards and ISO 9001 : 2008 certification have created a special place for MUSKAAN'S products in the market, both in India and Abroad.

At MUSKAAN quality not only determines the end product but also the Systems, Processes and Operations at all levels. The organization is committed to a Global Quality System Focused on customer solutions which is achieved through advanced testing facilities, continuous in-house R & D initiative, superior products and services, improved automation, repair customer support & technical expertise.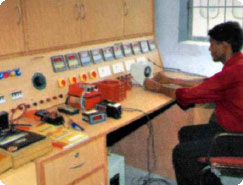 Apart from section-wise testing of components and sub-assemblies, each transformer is tested to international standards of acceptance. Joint efforts within the organization for excellence in all functional areas are the prime-movers for achieving planned improvements and development in different processes, resulting in minimum Total Ownership Cost of the products.

The organization believes that customers deserve the very best in service and its team members Endeavour to always place quality at the threshold of importance, not only in servicing customers, but also in the way that the organization contributes to the community.


---
QUALITY POLICY
MUSKAAN Designs, Manufacturer and Supplies "Customized Products" to meet the wide range of global market and ensure support services to enhance customer's satisfaction.

Joint efforts within the organization for excellence in all functional areas shall be the prime objective for achieving planned improvements.


Improvement in different processes for minimum ownership cost to the customer shall be one of Muskaan's goals by employing the most suitable material, optimized design and effective process.

Inherent commitment to comply with the requirements of International Standards and other regulations in Quality Management System and to continually improve its effectiveness in true spirit and action shall be the prime responsibility of every employee.

Adapting changes that could help us in continual improvement of our System, Practices and Business Performance on top priority.